YOUR CONCRETE CLEANING, SEALING, & RESTORATION SPECIALISTS
ULTRA-FAST turnaround time
Fully Insured, Trained, and Certified Installers
Optional Micro Anti-Slip Sealer Additives for Increased Safety
Get Started
OUR SPECIALTY IS TO PROLONG THE LIFE SPAN OF YOUR CONCRETE PROACTIVELY
Often times after a fresh coat of sealer is applied to stamped surfaces, it becomes slippery especially when the surface becomes wet. Midwest Slip Stop adds a proprietary blend of non-slip additives to the sealer which significantly increases traction to reduce the risk of slip and fall accidents. Our optional additives are recommended to be used around areas where water is always present such as pool decks and hot tub areas.
GET A FREE ESTIMATE
Fill out our form below and a Midwest Slip Stop representative will be in touch.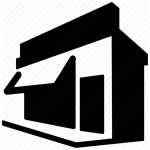 Regular Stamped Concrete Sealing maintenance should be a priority. It is recommended to deep clean and re-seal your investment every 2 to 3 years. Sealing Stamped Concrete will protect the color and surface from the harsh Midwest weather conditions. In addition, sealing will significantly improve aesthetics by bringing back that beautiful, rich, and glossy appearance.
Exposed Aggregate Sealing

Exposed Aggregate is becoming a popular choice for home owners as well as businesses. The unique and beautiful appearance of exposed aggregate is enhanced when sealed. Exposed Aggregate should be sealed every 2 to 3 years to protect the beautiful stones and maintain the unique aesthetics. Sealing exposed aggregate can be done using our clear sealer or a brown tone tinted option which is a more popular choice for commercial and residential areas.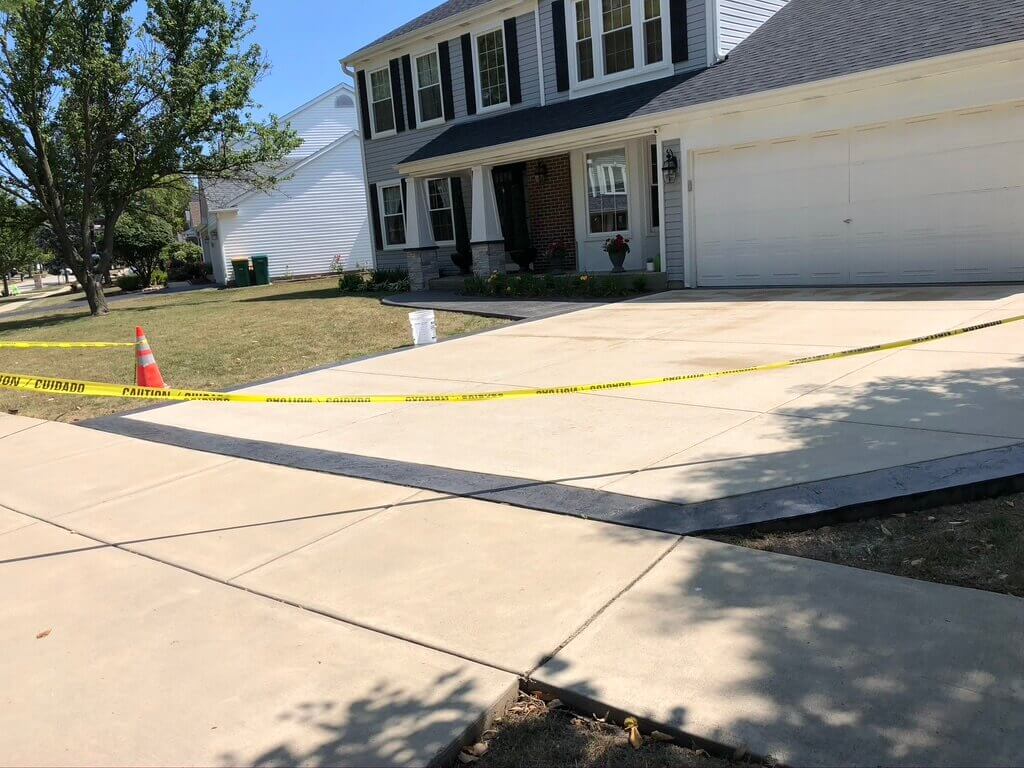 Concrete Driveway Sealing
As a homeowner, the last thing you want is another major expense to improve aesthetics years down the road. Replacing cracked concrete is a major expense that can be avoided by protecting your investment. Many homeowners often overlook the importance of sealing their driveways and sidewalks. Concrete driveways, particularly in climates such as ours throughout the Chicagoland area that experience freeze/thaw cycles, benefit immensely from high quality penetrating sealers that strengthen the surface, repel water, oil, salt, mold, and more. Contact us today for a free estimate.
After investing in a paver patio or driveway, more often than not customers wonder whether they should seal it. We often recommend a joint stabilizing sealer, which is a liquid product that penetrates into the surface of not only the paver, but the sand in the joint as well. This style of sealer has added benefits to those provided by a traditional sealer.
Any sealer will make pavers resistant to stains from spilled material, oil, dirt, etc. Sealed pavers also resist UV rays which may help your pavers retain their natural color longer. Sealers are available in different styles, from matte to semi-gloss to high-gloss sheen depending on the client's taste. Many people prefer glossy pavers which can give your pavers a "wet look", causing the natural color of the pavers to appear more vibrant. Typically, the darker the paver, the more pronounced the color will be after applying a glossy sealer. Joint stabilizing sealers have the additional benefit of preventing weeds from growing between paver joints. Because it soaks into and hardens joint sand, it also causes the sand to resist displacement from rain, wind, and insects.
Weather exposure and time takes a toll on your decorative concrete surfaces. Colors begin to wear down, fading patches begin to form, including that border that looked so good when it was new. Before sealing stamped concrete or exposed aggregate, we can re-stain and enhance your border and fading areas to make them look new again. Even if your border has never been stained before, we can stain it to give your patio a rich new look.
STEP 1
Our expert team applies an environmentally safe and biodegradable cleanser to the surface to remove any accumulated dirt and organic grime.
STEP 2
Our technicians will high-pressure wash the surface to remove all debris from the tiny pores below it. This deep cleaning helps remove tiny particle matter that has entered the concrete's pores.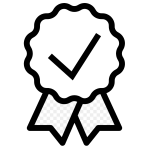 STEP 3
Lastly, we apply our deep penetrating sealer to keep moisture out. The sealer penetrates deep inside the concrete and bonds to its pores, preventing any liquid from entering. This will protect your investment by significantly reducing premature concrete chipping, pot holes, and deuteration. Additionally, our optional non-slip aggregate will reduce the risk of slip and fall accidents.
THE BENEFITS OF OUR HIGH-QUALITY CONCRETE SEALING SYSTEMS?

INHIBITS MOLD: Concrete is porous, which means that it absorbs moisture. If this moisture doesn't dry, it will create mold. Mold and mildew can form on concrete that is left wet for extended periods of time. This can cause a green discoloration to appear on your concrete surface. When you seal your concrete, you inhibit mold growth. This helps protect your concrete and keeps it looking better for longer.
INCREASES DURABILITY: When exterior concrete is exposed to the elements, cracking, scaling, and other common concrete problems can occur. However, by sealing your concrete, you enhance the durability of the concrete, which can prevent damage. If you want to ensure that your concrete looks great and works properly, concrete sealer is a wise choice.
EXTENDS LIFE: An average concrete driveway can last 25-30 years, but if it suffers from discoloration or cracking, you may find that you need to replace it sooner than you planned. Concrete sealers can increase the concrete's longevity. When you seal your concrete, you increase the chance that your concrete lasts for those 25-30 years.
OFFERS PROTECTION: There are many things out there that can damage your concrete, so it's important to protect it. Sealer can protect your concrete from oil spills and other stains, as well as the sun's harmful UV rays. Sealer will also lock out moisture, so freezing and thawing will not damage it.
ENCHANCES COLOR: When concrete is exposed to the elements, it can become discolored. This can make your concrete application look dingy or old. Topical and integral sealers can keep your concrete's color intact, as they will protect your concrete from the elements and keep it looking clean and sharp for an extended period of time.
SAFETY: More often than not, the wrong types of sealers are applied in areas that are classified as wet areas. Our specialty is not only to provide our customers with quality services but also add value by recommending the correct sealer tailored to specific environments. Our technicians carry C.O.F. slip meters to ensure that proper traction levels are achieved in wet areas. We take both safety and quality of work seriously to reduce the risk of slip and fall accidents.
PREVENT FREEZE THAW DAMAGE: Sealing your concrete will reduce the chance of premature deuteriation. Freeze thaw damage can cause cracks or surface flaking which is caused by water penetrating the surface of the concrete and then expanding as it freezes. Our concrete sealer will keep water from sinking into the pores of the concrete. The sealer acts as a water repellent by beading moisture away preventing freeze thaw damage. If you notice that your concrete is no longer beading water away it is definitely time to reseal your concrete.
Rest assured, your privacy is protected with us. We will not share your information with any third party outside of our organization.
TYPES OF SURFACES WE POWER WASH & SEAL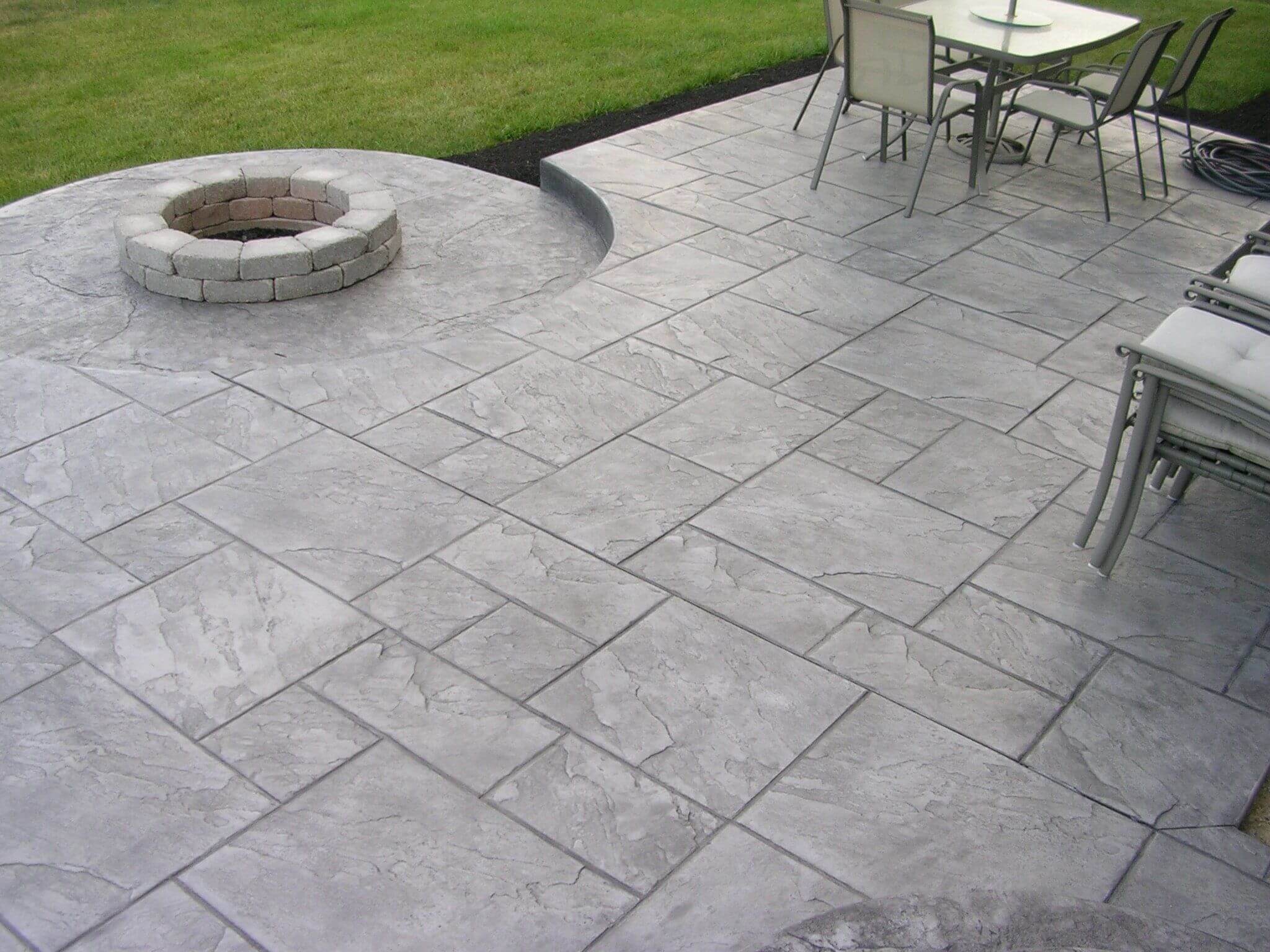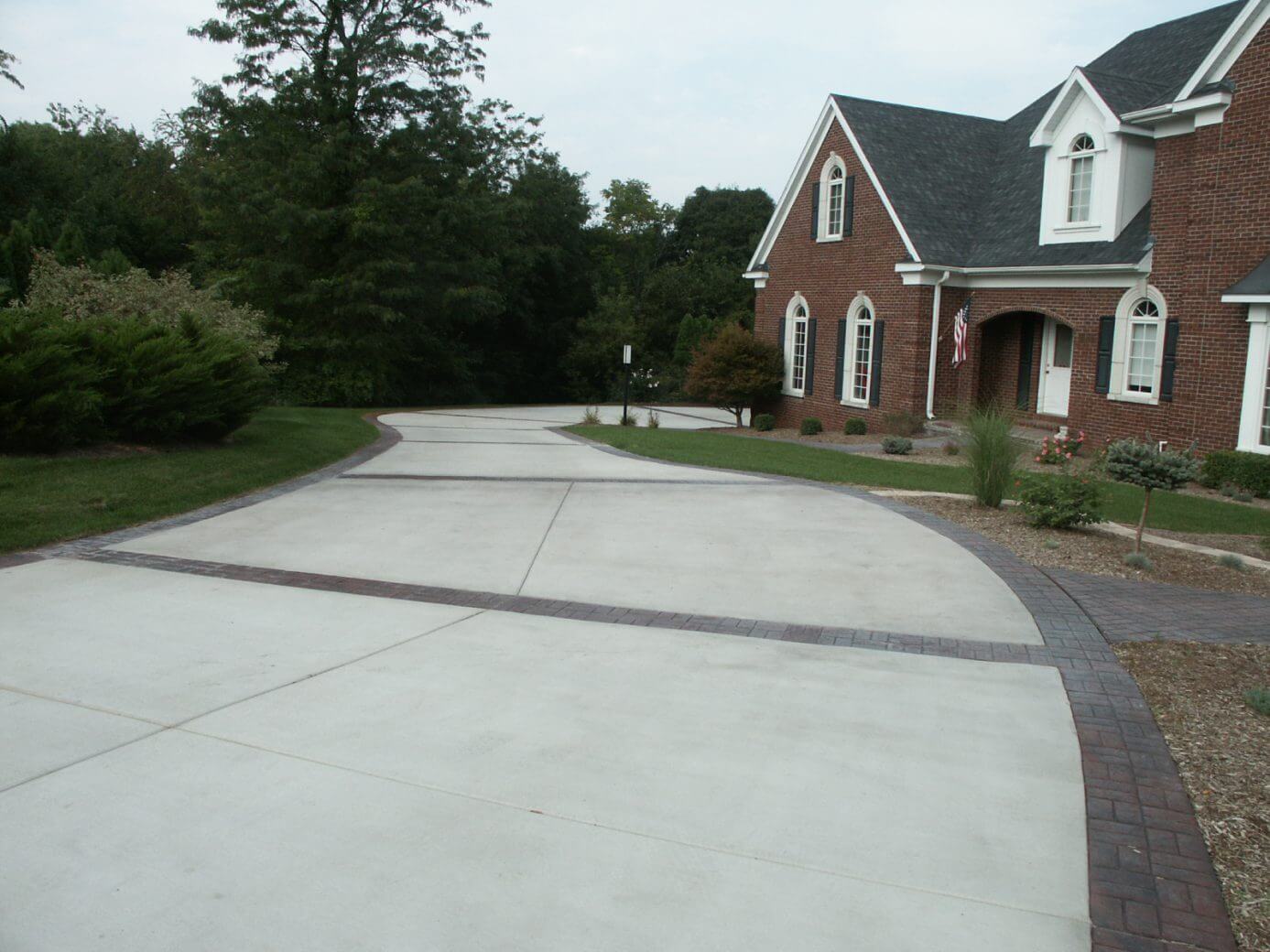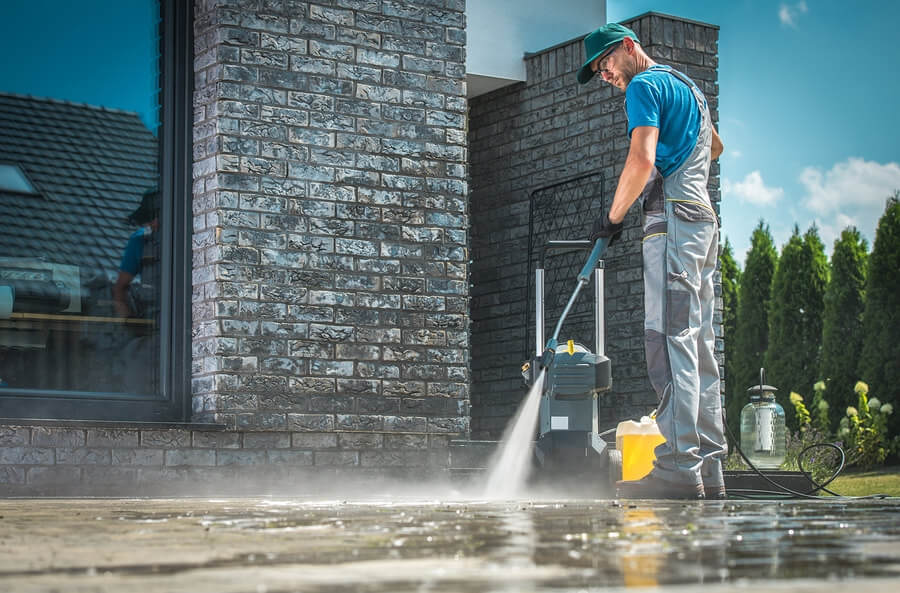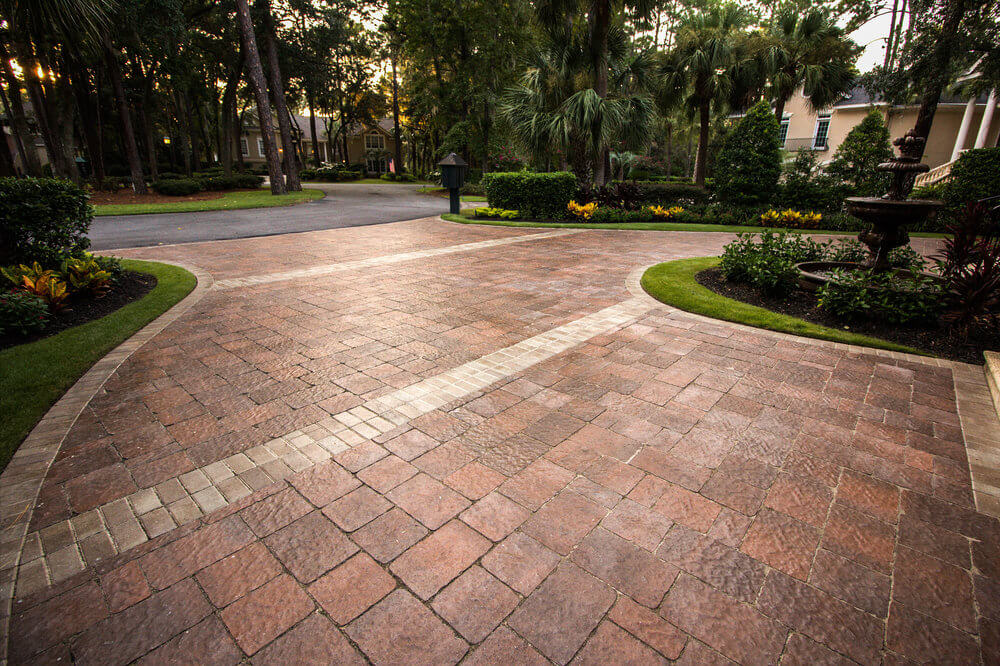 DIFFERENCE BETWEEN ACRYLIC & PENETRATING SEALERS

Acrylic Sealers:
Acrylic sealers work by forming a protective film atop the concrete. The sealer covers the concrete surface with a water-resistant barrier. Acrylic sealers come in both water based and solvent based formulations. In both cases, particles of acrylic solids are suspended in a liquid carrier (either water or a solvent such as xylene or acetone). The wet sealer is applied to the slab, the liquid carrier dries or evaporates, and the solid particles are left on the surface to form a film. Although water-based acrylics and solvent based acrylics both coat the surface with an acrylic film, they have their differences. Solvent based acrylics darken the surface and are typically glossier than water-based acrylics. Customers who desire a darker, shinier finish on their concrete and want marked contrast between the base color and antiquing color should usually go with a solvent based acrylic. Solvent Based Sealers are the most common used sealers in the Midwest typically used for Stamped Concrete Sealing Or Exposed Aggregate Sealing.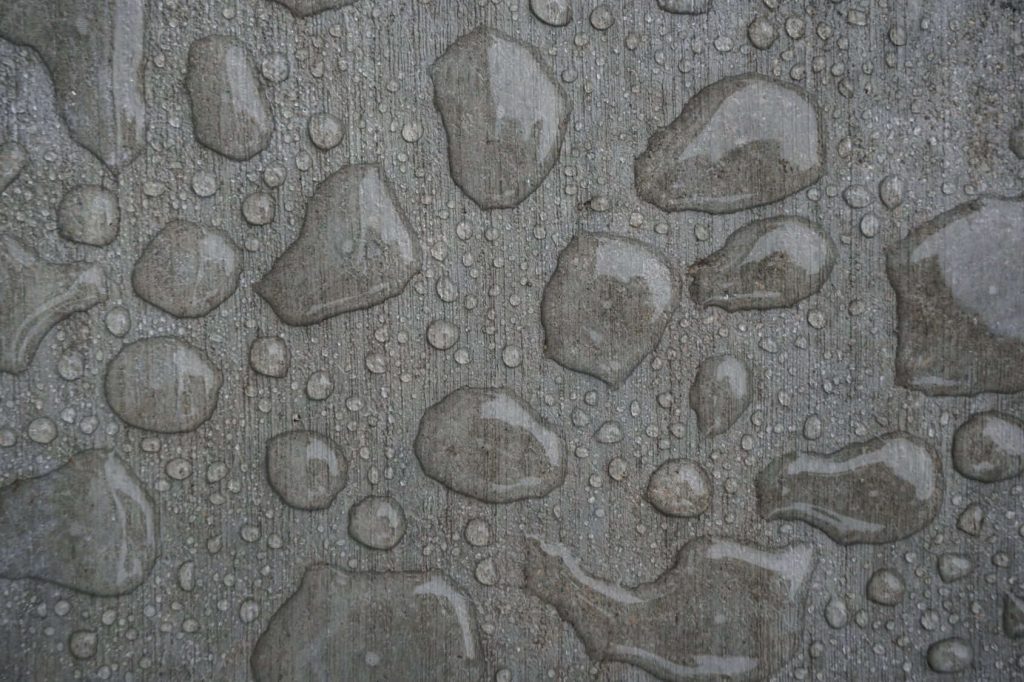 Penetrating Sealers:
Unlike film forming sealers, penetrating sealers are not coatings. They usually contain silane, siloxane, or silicates that do not form a film on the surface, but instead chemically react with the concrete to coat the pores with a hydrophobic substance. They seal from within by creating an atmosphere that simply won't allow water to enter. These sealers are typically applied onto plain concrete driveways, pool decks or patios and do not effect the appearance of the concrete.

Great company to work with! Our shower and bathroom floor has always been a bit slippery. I have nearly felled a few times, as a precaution called these guys after a neighbor told me about them. Quality work, great prices, and very friendly staff! I'd recommend this company to anyone that has a slip issue.

Had a few problematic areas at our facility, called these guys up and couldn't be happier with the results. You can really feel the difference in slip resistance after their service.

I work with Midwest Slip Stop a lot as I am a property manager. These guys only focus on providing safety services. Any slippery floor, bathtub, pool deck, tile, etc. These guys will make it slip-proof. Great experience and results every time.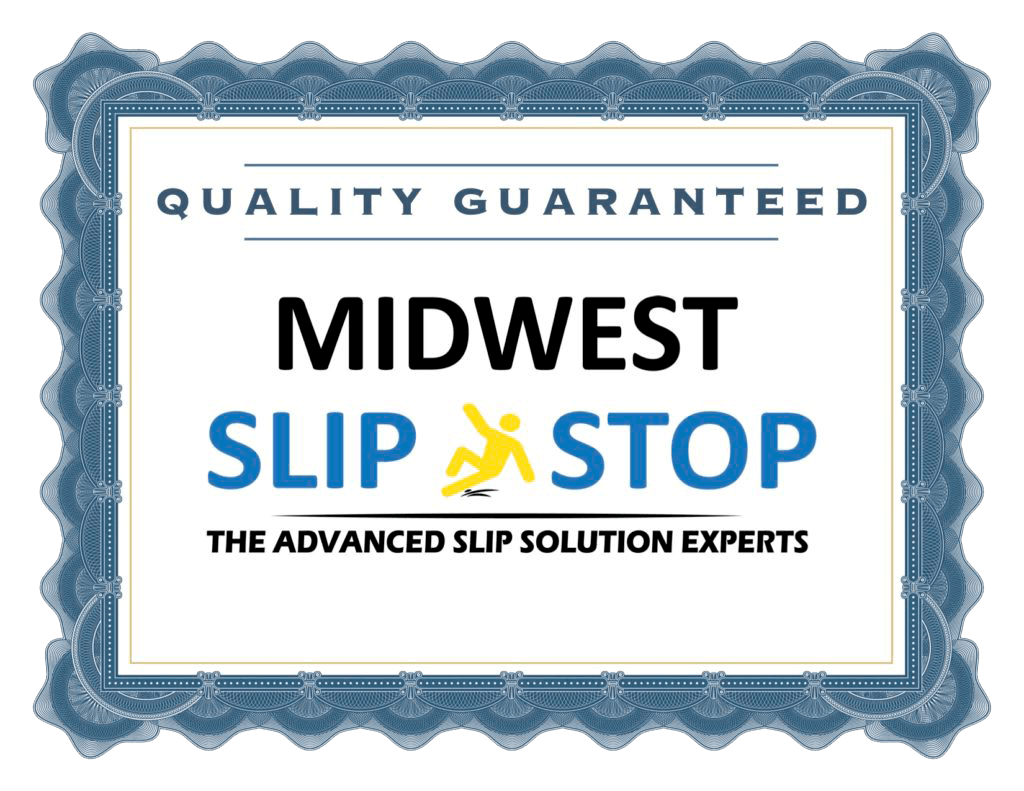 WARRANTY AND DOCUMENTATION PROVIDED FOR EVERY PROJECT
Midwest Slip Stop provides warranties with every service. Floors are analyzed and tested before treatment is started. A written report showing COF results before and after treatment are issued to protect your organization in the event of an incident. You will also receive a certificate of service including a comparison with ADA/OSHA recommended guidelines for floor safety.
Reduce the risk of slip and fall accidents
by choosing a proactive floor coating for your facility.
Reduce the risk of slip and fall accidents on any mineral surface such as tile by increasing the COF rating. Not a Coating!
Stay proactive by measuring the COF rating of your floor surface to ensure your organization meets ADA/OSHA recommended guidelines for floor safety.
Help maintain productivity and improve. Safety through good traffic flow optimization.
FOR YOUR CONVENIENCE, BELOW ARE THE LISTED COUNTIES AND CITIES WHERE WE PROVIDE SERVICE:

Arlington Heights
Avondale  
Bellwood  
Berkeley  
Brookfield  
Calumet City  
Chicago  
Chicago South  
Countryside  
Crete  
Des Plaines  
Elmwood Park  
Evanston  
Flossmoor  
Forest Park  
Forest View  
Glencoe  
Glenview  
Glenwood
Golden Coast
Golf  
Harwood Heights  
Hillside  
Hoffman Estates  
Homewood  
Indian Head Park  
Inverness  
Kenilworth  
La Grange  
La Grange Highlands  
La Grange Park  
Lakeview  
Lansing  
Lemont  
Lincoln Park  
Lincolnwood  
Lynwood  
Lyons
Morton Grove
Mount Prospect  
Niles  
Norridge  
North Riverside  
Northbrook  
Northfield  
Northlake  
Oak Forest  
Oak Lawn  
Oak Park  
Olympia Fields  
Park Ridge  
Prospect Heights  
River Forest  
River Grove  
Riverside  
Rolling Meadows  
Rosemont 
Sauk Village
Schaumburg  
Schiller Park  
Skokie  
South Holland  
Steger  
Streamwood  
Streeterville  
Techny  
Thornton  
Uptown  
Westchester  
Western Springs  
Wicker Park  
Willow Springs  
Wilmette  
Winnetka  
Wrigleyville 
Addison
Barlett  
Batavia  
Bensenville  
Bloomingdale  
Burr Ridge  
Carol Stream
Clarendon Hills
Darien  
Downers Grove  
Elmhurst  
Glen Ellyn  
Glendale Heights  
Hinsdale
Itasca
Lisle  
Lombard  
Medinah  

Naperville

Oak Brook 

Oakbrook Terrace
Villa Park
Warrenville  
Wheaton  
Willowbrook CDP  
Winfield  
Wood Dale  
Woodridge 
Abbott Park
Antioch  
Bannockburn  
Barrington  
Buffalo Grove  
Deer Park  
Deerfield  
Forest Lake  
Fort Sheridan  
Gages Lake
Grayslake
Great Lakes  
Green Oaks  
Gurnee  
Hainesville  
Hawthorn Woods  
Highland Park  
Highwood  
Indian Creek  
Kildeer
Knollwood
Lake Barrington  
Lake Bluff  
Lake Forest  
Lake Villa  
Lake Zurich  
Libertyville  
Lincolnshire  
Lindenhurst  
Long Grove
Mettawa
Mundelein  
Old Mill Creek  
Round Lake Beach  
Third Lake  
Vernon Hills  
Wadsworth