WALKWAY SAFETY
PROFESSIONAL SERVICES
Midwest Slip Stop provides floor safety testing, walkway audits, and consulting services as a preventative approach to slip and fall accidents.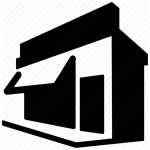 Commercial
Property Management Companies
New Construction
Business Owners
Managers
Government
Hotels

Legal
Litigation
Insurance
Risk Management
Certifications
Inspection

Industrial
Manufacturing Companies
Transportation Industries
Factory Owners
Safety Managers
Facility Directors
Do you need slip-resistance testing to determine traction levels? We can help!

Over 8 million slip-and-fall accidents occur in North America every year, with over 600,000 resulting in hospitalization. But here at Midwest Slip Stop, we are in the business of preventing slips and falls – safety is our goal. Our floor safety auditors follow strict protocols and procedures to ensure that you get the most accurate slip test followed by a detailed audit report with recommended remedial actions if applicable.
Our specialty is helping businesses and individuals reduce the risk of slip and fall accidents by testing any walkable surface for slip resistance using advanced technology. Our state of the art testing equipment combined with many years of experience in the field of safety brings immense value to any organization with high regard to safety and efforts to reduce the risk of slip-and-fall accidents.
Our team of qualified auditors provide in-field Coefficient of Friction (COF) testing on all hard walkway surfaces. COF testing is the measurement of slip resistance potential on hard surface flooring materials. Our knowledgeable and experienced Walkway Auditors not only test but also help determine how to increase traction if areas are rated as low traction.
We are capable of slip testing a large range of surfaces, including tiles, concrete, metal, vinyl and various other types of floors. As building trends evolve and new and unique materials are used for flooring, slip-coefficient testing is important to consider. All walking surfaces should be tested for DCOF or SCOF levels.
Midwest Slip Stop offers lab testing according to the American National Standard Test Method, ANSI A326.3, Section 8.1 Laboratory Test. Our lab technicians follow strict guidelines established by the American National Standards Institute to ensure validity of all product testing.
We specialize in providing slip-resistant testing information for architects, designers, manufacturers, and engineers who evaluate surfaces for new construction to comply with national ANSI standards.
Slip and Fall incidents occur too often and most are preventable. We work with architects, insurance companies, and owners nationwide as they are becoming increasingly aware of the need to reduce slip and fall incidents where possible.
Since each organization is unique and has exposure to different contaminates in their work field, we have experienced floor safety consultants whom will ensure that the best flooring system or solution is suggested for any areas with an increased probability of slipping.
Floor surface traction testing is only one part of a safety program. The proper use of mats, where applicable, and maintenance procedures that maintain or enhance traction are equally as important.
Facility Walkway Audit Programs

A comprehensive facility audit uses a standards-based approach to provide you with a 3rd party evaluation of the state of your walkways. A Qualified Person will work with you to define the Statement of Work (SOW) prior to any on-site auditing. Upon agreement of the SOW the audit will be conducted.
The initial report includes quantifiable data on floor performance, records the processes used, evaluates the walkway management program, and provides recommendations for any negatives found. Optional follow-on reports will be based on the initial report and provide feedback on how the Walkway Management program is performing. The objective is to provide proactive input on Walkway Management issues before they become costly events like slips, trips, and falls of employees and guests.
REDUCE LIABILITY AND INJURY!

Did you know? Traction of installed tiles and other flooring systems can change over time as a result of wear, surface contaminants and cleaners.
Over 8 million slip-and-fall accidents occur in North America every year, with over 600,000 resulting in hospitalization.
Slip and falls are the number one cause of accidents in Hotels, Restaurants and Public Buildings, with 70% occurring on flat and level surface.
Falls are the leading cause of death among adults 65 and older.
Slip  and falls account for 40% of general liability claims.
Slip, trips, and falls cost businesses over $ 11 billion a year.
$ 50,000 is the average cost for a business to defend a slip, trip, or fall claim.
Approximately 85% of worker's compensation claims are attributed to workers slipping on floors that are too slick.
Proactive VS Reactive: An owner/manager can add an extra layer of protection against slip and fall accidents by being proactive and slip proofing floors.
Benefits: Our treatment dramatically increases the friction of any surface which is a better alternative than just putting up a wet floor sign. Slip proofing floors will ensure that your customers, employees, and guests are safe from falls when they are in your facility.
Accident Report: Filing even one claim is likely to result in an increased insurance premium for years to come. On average, an accident claim will follow the organization for up to 5 years.
Complimentary Slip Testing is offered to determine whether your floors meet ADA/OSHA recommended guidelines for floor safety. Take action and schedule your consultation today.
Rest assured, your privacy is protected with us. We will not share your information with any third party outside of our organization.
TYPES OF SURFACES WE SLIP-TEST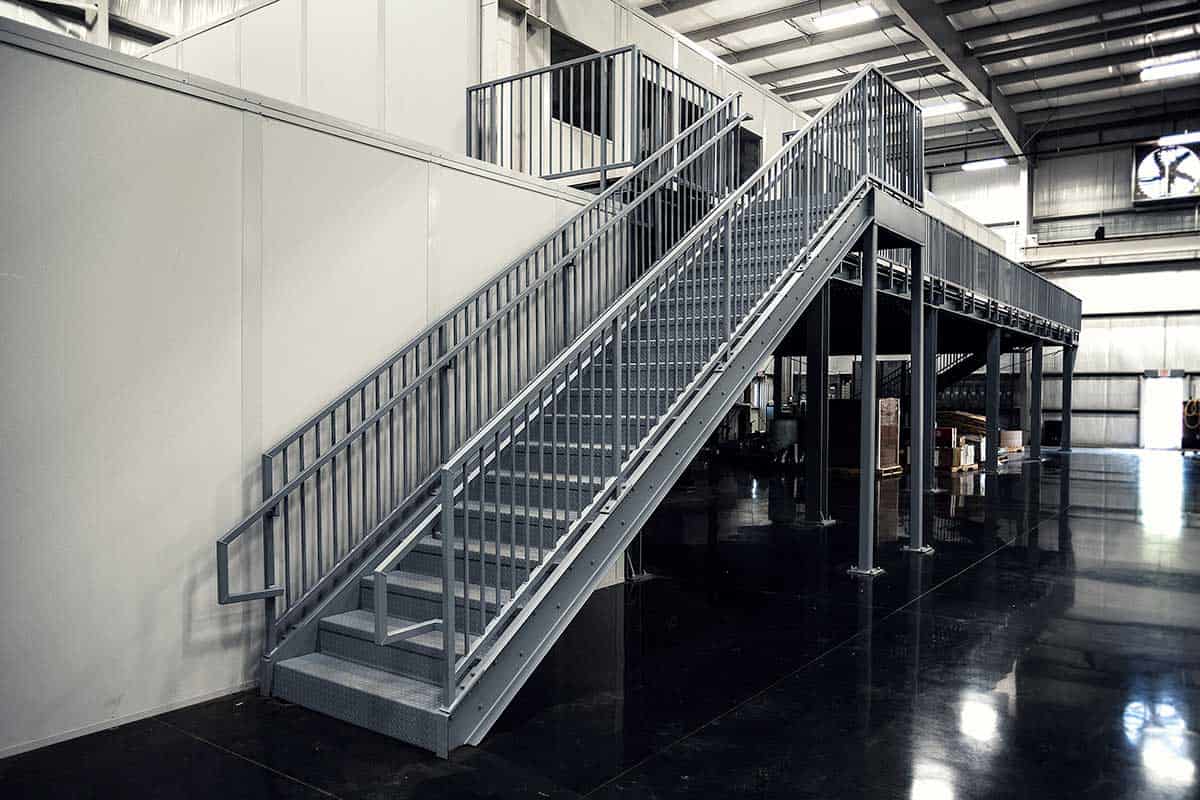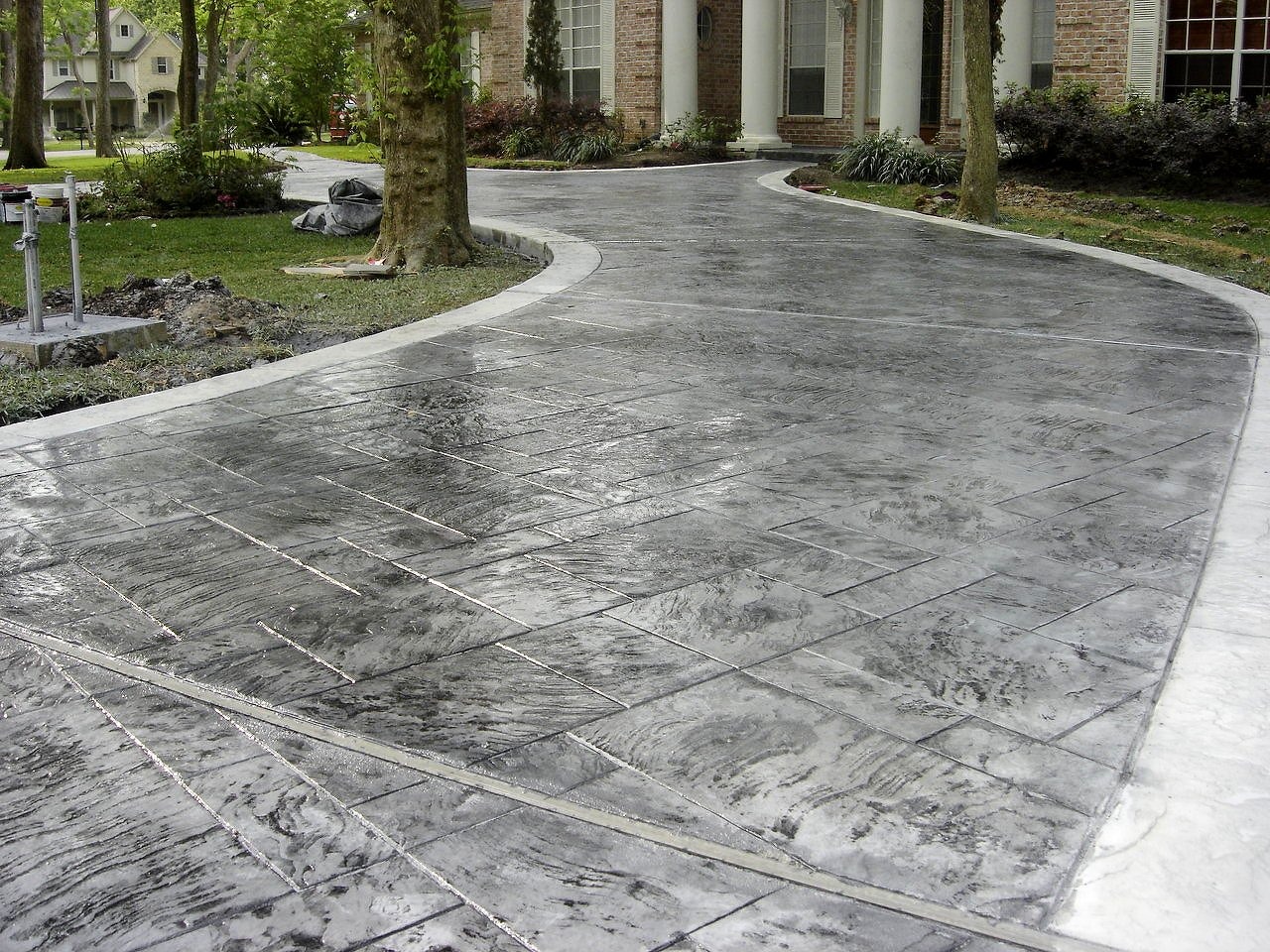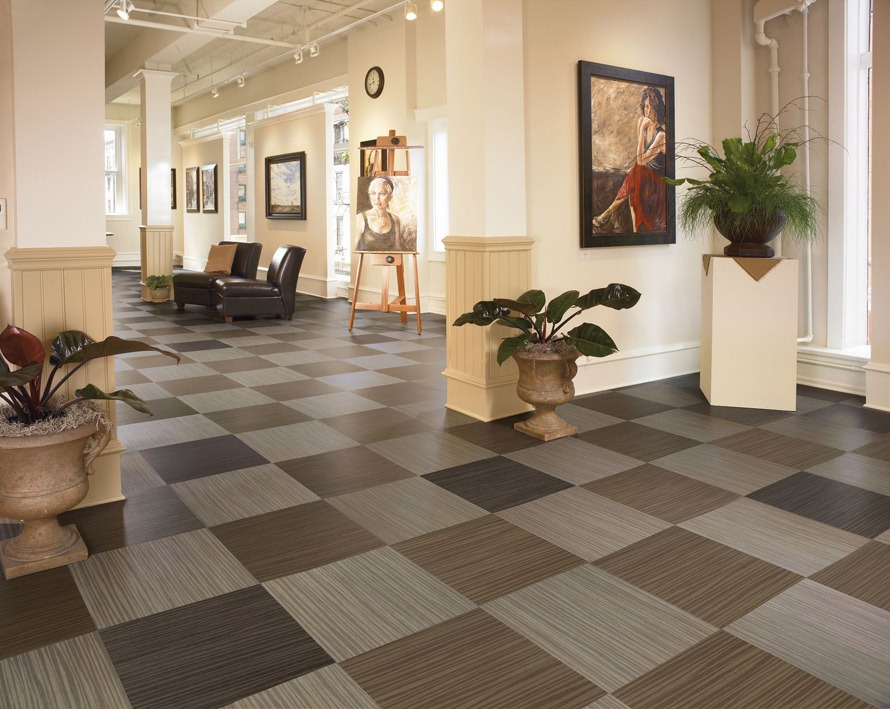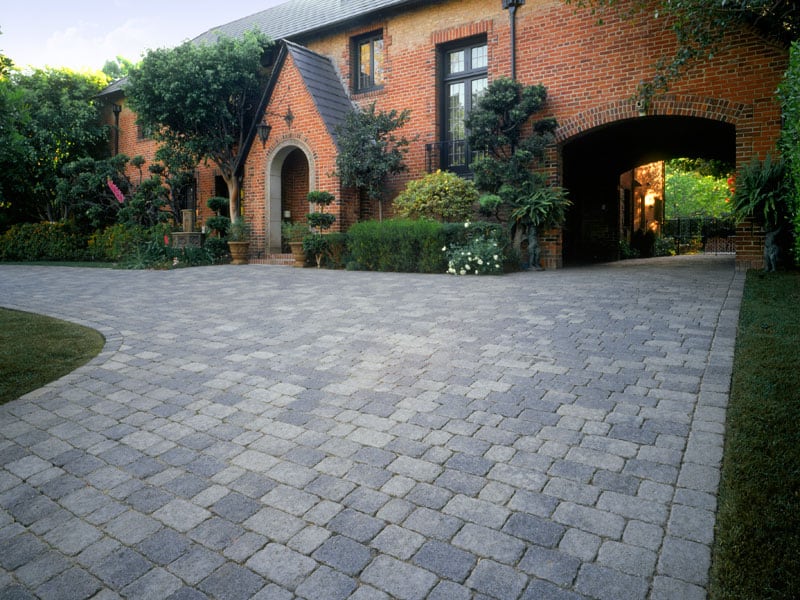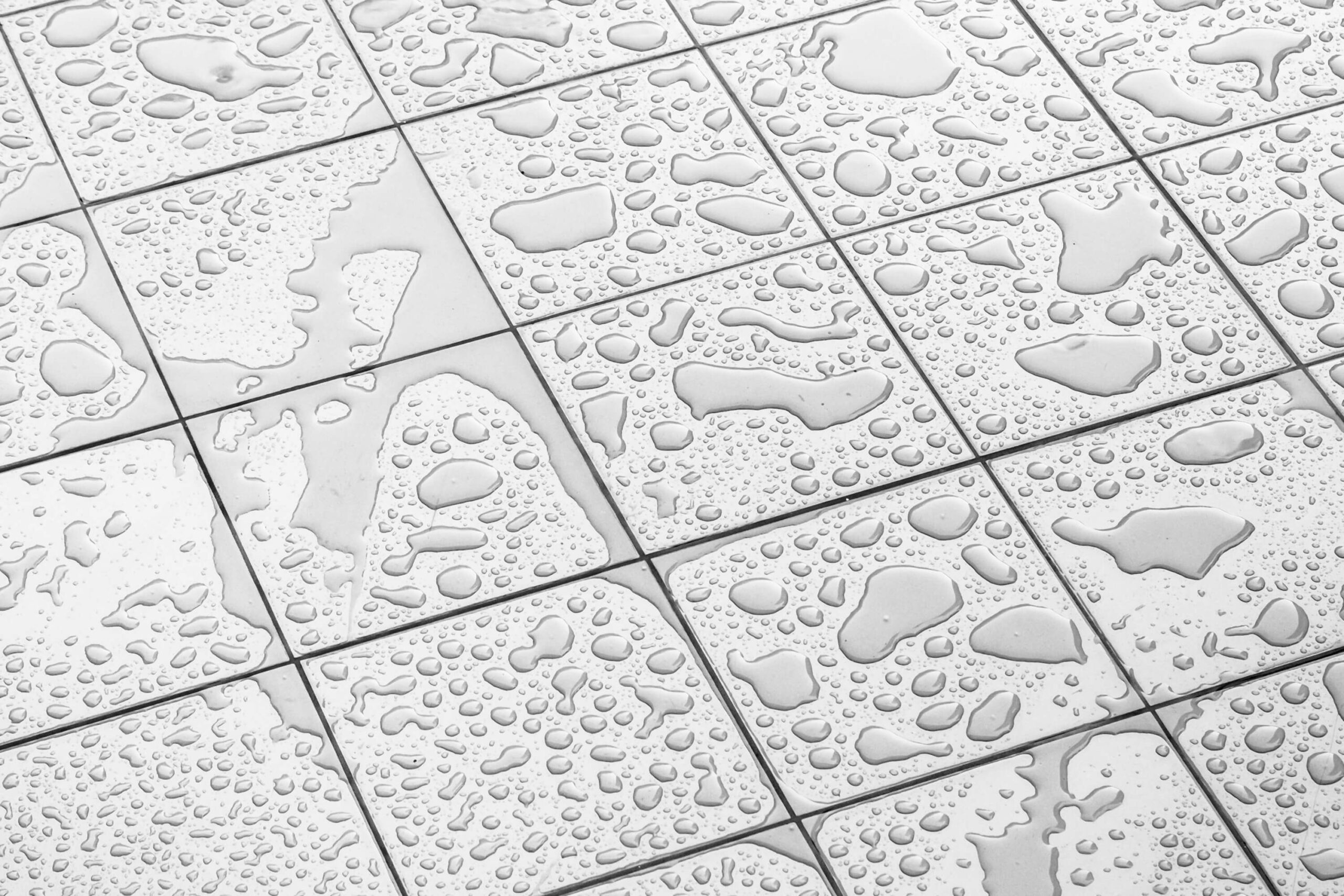 DIFFERENCE BETWEEN SCOF AND DCOF

Static Coefficient of Friction (SCOF): The frictional resistance between two objects when beginning motion from a stationary position.
ANSI B101.1 Test Method for Measuring Wet SCOF of Common Hard-Surface Floor Materials, is a test method with application both in a laboratory for uninstalled materials and in the field on installed flooring systems. A rating of .60 or above SCOF has been traditionally recognized to be classified as high traction.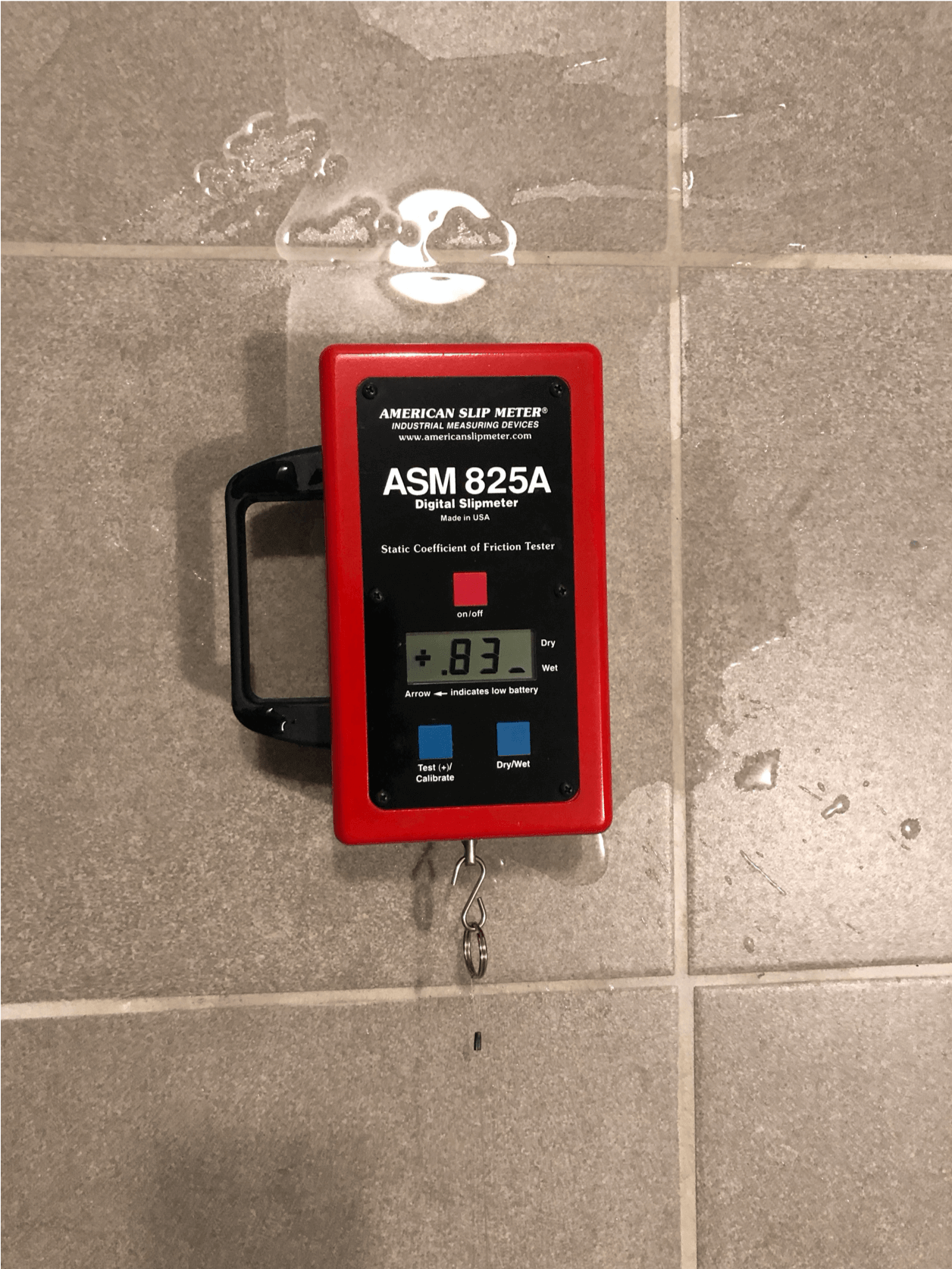 Dynamic Coefficient of Friction (DCOF): The frictional resistance between two objects when one is already in motion.
The ANSI A137.1 tile slip test (or "DCOF AcuTest" as it is sometimes called) and the ANSI A326.3 (which is the same DCOF test method as A137.1) is performed using the BOT-3000E digital tribometer. This test is primarily a wet test where a 0.42 DCOF rating or greater is considered the minimum for level indoor floors that are expected to get wet in use.
ANSI B101.3 Test Method for Measuring Wet DCOF of Common Hard-Surface Floor Materials, is a test method with application in a laboratory for uninstalled materials and in the field for installed floor systems.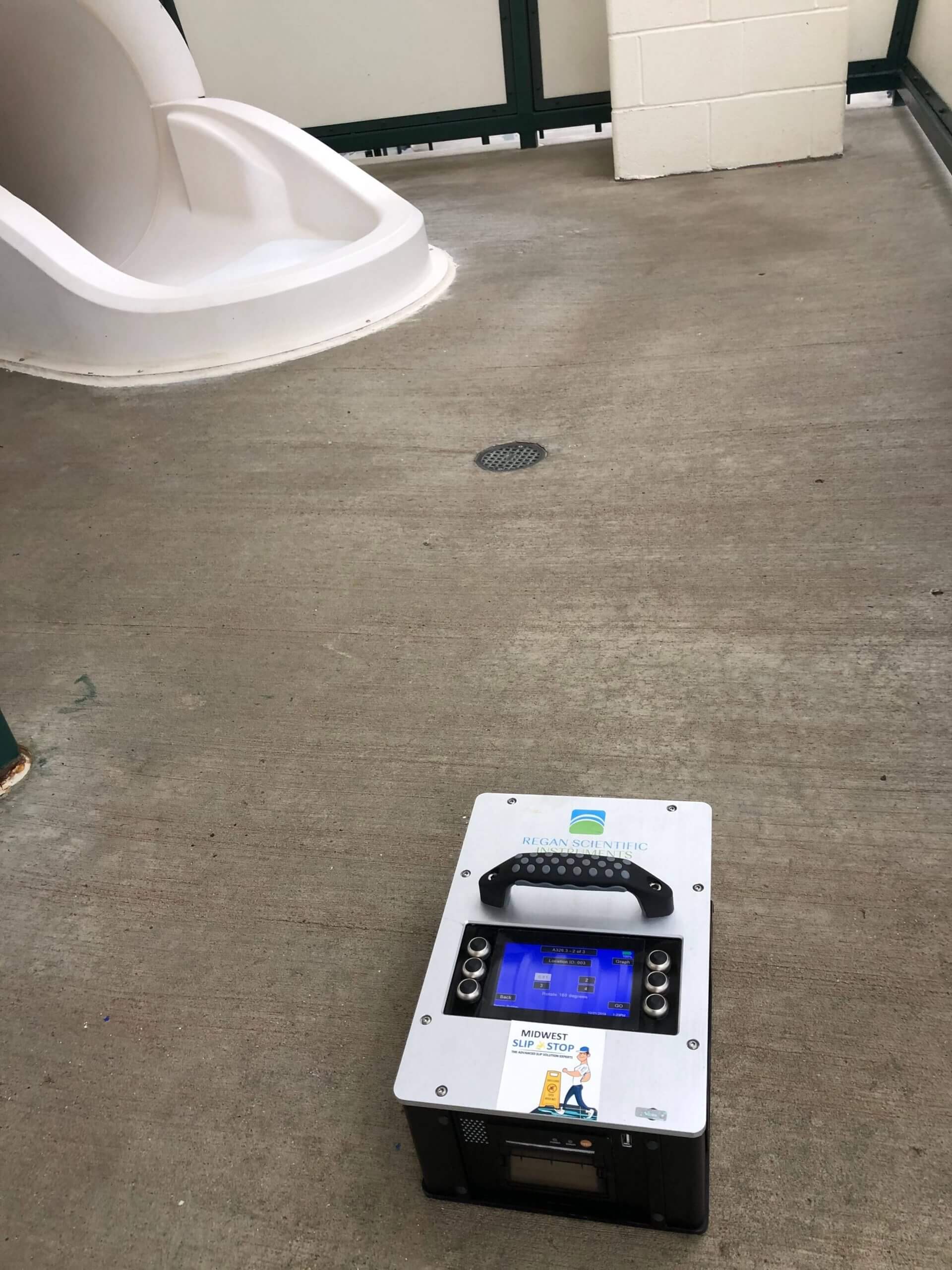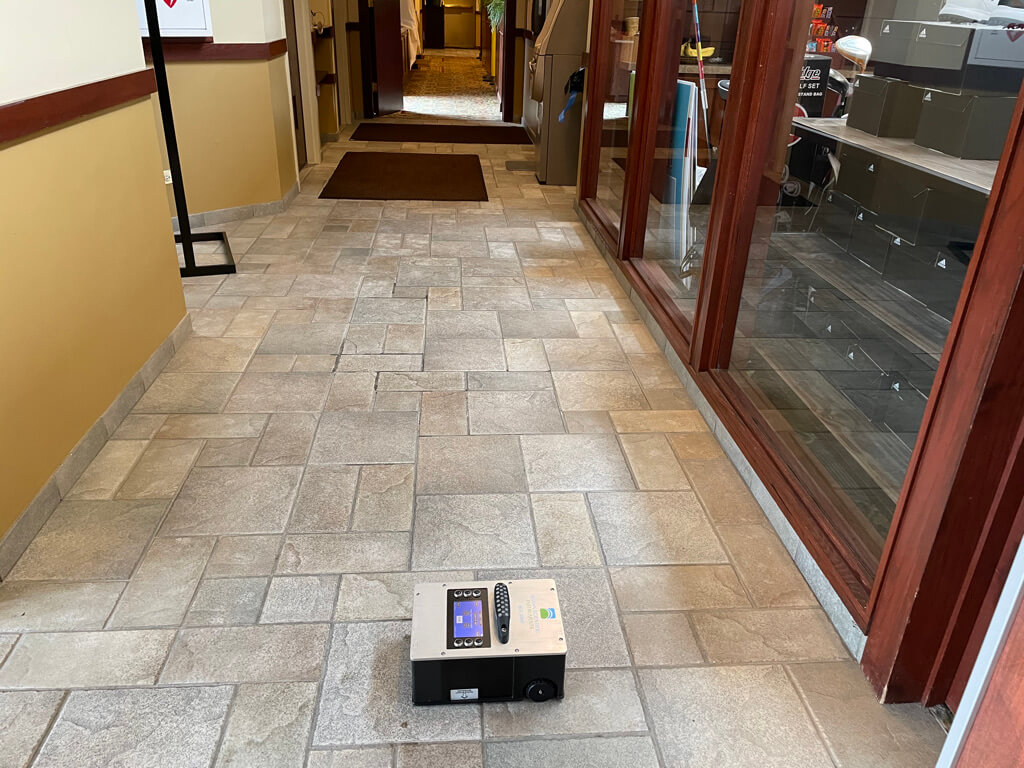 Great company to work with! Our shower and bathroom floor has always been a bit slippery. I have nearly felled a few times, as a precaution called these guys after a neighbor told me about them. Quality work, great prices, and very friendly staff! I'd recommend this company to anyone that has a slip issue.

Had a few problematic areas at our facility, called these guys up and couldn't be happier with the results. You can really feel the difference in slip resistance after their service.

I work with Midwest Slip Stop a lot as I am a property manager. These guys only focus on providing safety services. Any slippery floor, bathtub, pool deck, tile, etc. These guys will make it slip-proof. Great experience and results every time.
Certified Slip-and-Fall Experts | Documentation Provided For Every Test Surface
Midwest Slip Stop provides complete written audit reports which include a timestamp, a date stamp, photos and graphs of each individual DCOF Test Sample. For field testing, we provide our clients with additional tribometer reports and testing diagrams with test location(s) and testing conditions identified.
Our team consists of certified, trained professionals who promote an awareness of floor safety through slip resistance testing. Auditors follow strict protocols and test according to industry standards. All analytical data collected is an assessment of your role in decreasing slip-and-fall exposures, and can serve as scientific evidence and stand up in a court of law according to the Daubert Principle.
Reduce the risk of slip and fall accidents
by choosing a proactive floor coating for your facility.
Reduce the risk of slip and fall accidents on any mineral surface such as tile by increasing the COF rating. Not a Coating!
Stay proactive by measuring the COF rating of your floor surface to ensure your organization meets ADA/OSHA recommended guidelines for floor safety.
Help maintain productivity and improve. Safety through good traffic flow optimization.